THEME: ABUNDANCE

In early 2000 I visited the Living Enrichment Center near Portland to share music. At the time, Mary Manin Morrissey was the minister there. She had just come out with her book, Building My Field of Dreams. I took the opportunity to create a host of songs that supported it. Some of them are included here. I was called in 2003 to provide musical support for an Adults of Unity Conference at Unity Village in Missouri. Most of these songs were created to underscore the power of a conscious mindset that focuses on abundance. They provide a solid foundation to support a personal or community prosperity program. Most of the songs, in a variety of styles, provide short, singable affirmative lyrics that can go far to replace limited thinking. Singing them places new, higher frequency perspectives in the subconscious fertile ground. Enjoy the results as you make manifest your intentions.
Please remember that unless noted, all songs were previously released on other CDs.
Click the SAMPLES tab above to listen to 30 sec samples of each song in MP3 format at 128mHz quality
Lyrics can be accessed with the song.
Click a title below to get lyrics, hear a song sample, and purchase the song.
SONG TITLES (Click each song  to access page to order that single song MP3 download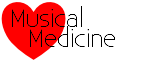 Find out below how this recording can positively impact your vibration, health, and spirit
Manifestation requires being fully in body, being aware of Universal Laws, having clear energetic bodies, and maintaining beliefs that support expansion rather than limitation. Taking good care of self on all levels prepares you to align with the abundance and prosperity that flood the Cosmos and the Earth plane.
Nothing is as it seems is a useful perspective that allows you the distance to allow the form of the moment to reveal the bigger picture. It is that bigger picture that escapes the patterns and programming that have dominated most of our lives. A body carrying a significant amount of energetic debris reacts to the moment and typically does so from a negative, limited thinking perspective. Too often we hide in our comfort zone and hold on to our precious misconceptions that only invite more lack. Our leanings betray us over and over. We mis-perceive the Earthly design and embrace a doctrine of less than, as we flood ourselves with reasons to fail.
To step out of the way it has been into the abundant life typically requires some serious focus and monitoring to catch us at our own self-defeating practices. Replacing thinking that no longer serves while at the same time clearing the energetic baggage usually activates the deeper core of the prosperity that we are designed to experience. 
Universal principles and laws are magnetic. We get what we give. Our beliefs, perceptions, and spoken words manifest as form in the outer. To change the form one must change the thinking/beliefs. And that is exactly what this collection of songs does. Opening to the principles of manifestation first creates the energetic magnet to attract higher frequency forms and experiences. People and things and experiences align with our level of thought.
Many of the songs are short, repetitive, and chant-like, intending to clear the lower frequency thinking patterns that hold our actions and form in check. One must see the world differently. The new vision must be based in higher principle, seeded with clear, emotionally driven intent, spoken with a voice that is full bodied and solid, connected to the Earth resource. 
Get clear on what you want. Get clear on what you do not want, what no longer serves you. Then start visualizing your field of dreams with the emotional excitement and investment that moves to attract the forms that seed the expanded vision. Manifestation is successive moments. We seed the next moment by what we think and say and do in this now. One step toward the intention is a success that leads to the next step. Make choices and act upon them. See what happens and then adjust. Do something different...follow guidance that is born in the moment. The Universe is one of your most potent and present cheerleaders. Use it without hesitation. Be open to receiving more than you asked for. Celebrate your achievements. Look to your own life for the important messages gleaned along the way. Your abundant experience has delivered the vibration of you in this moment. Dare to dream big. Ask the big question, "How does it get better than this?!" and then see how the cosmic pushes to deliver...over and over.
1.    
Life Is But a Dream
2.    
Dreaming Our Reality
3.    
Opening to a New Vision
4.    
Intent
5.    
The One You Seek
6.    
Tuning
7.   
 Unfolding Dreams
8.    
Dance with Your Dream
9.    
My Life Is My Message
10.  
I Dare to Dream
11.  
Building My Field of Dreams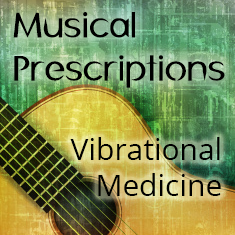 My music has all been thoughtfully created to serve intentional vibrational frequencies. As all is vibration, it follows that specific vibrations can serve specific purposes. The body is made up of atoms, molecules, cells, tissues, organs, and systems all vibrating at certain frequencies that create form, function, and degree of alignment. When energy flow is restricted by the moments of living then vibrational frequencies change, usually diminishing. The restrictions create blockages which can create conditions that demand conscious attention for the purpose of clearing to return to the state of balance.
I write with vibrational intention to create results by resonating with the cells to stimulate them to realign. By choosing song keys that focus on the chakras, I am sending like frequencies to a place that holds the energetic remnants of the blockages. By further aligning rhythm, melody, harmony, and lyric, I provide a powerful medicine to invite and escort the body's return to wholeness.
Each song is a specific tool that will address an energetic frequency. In a sense, it is an energetic musical prescription created to heal. By gathering like intentioned songs into a collection it creates a powerful resource to assist you in reawakening and changing the forms of your life.
The Musical Prescription Sets are a complete immersion in the theme behind it. Listening to the songs regularly is powerful medicine. Singing along with them is the completion of a circle of intentional healing that will eventually replace systemic thoughts and behavioral patterns that contributed to the condition. Reclaiming health, balance, and center is a conscious choice that requires action. This music is the perfect companion for your reclamation project that will bring you home to You.
Look for the Musical Prescription Logo above for recordings that follow the principles of Sound Alchemy.
Write a Review of Building My Field of Dreams CD THEME: MANIFESTATION 2
01 Life Is But A Dream

02 Dreaming Our Reality

03 Opening Up

04 Intent

05 The One You Seek

06 Tuning

07 Unfolding Dreams

08 Dance With Your Dreams

09 My Life Is My Message

10 I Dare To Dream

11 Building My Field Of Dreams

12 Mighty Fertile Ground