THEME: MOVEMENT
We are spiritual beings living as humans in the physical…in a remarkable dimension created just for us. The more we are in our physical selves the more easily we connect with the profound and nurturing Earth plane. This grounds us to then feel safe enough to be receptive to the panorama of possibilities. To be physical is to be in body, fully, aware of the emotions, embracing the mind and the spirit. The quickest way to get there is to move. These songs were created to bring you home into your body. They are prescriptions for returning to your own source, words of welcome and deep reminders that you are welcome here. They are long and repeat in rhythm, melody and lyric. Use them to reprogram your cells to accept the oscillating vibrations of all life.
Click the SAMPLES tab above to listen to 30 sec samples of each song in MP3 format at 128mHz quality
Lyrics can be accessed with the song.
Click a title below to get lyrics, hear a song sample, and purchase the song.
SONG TITLES (Click each song  to access page to order that single song MP3 download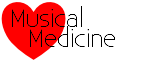 Find out below how this recording can positively impact your vibration, health, and spirit
The Universe moves, oscillates, dances in a random wave of energy, moving from form to form....temporary and infinite and in all ways in between. If you do not move, then you are stuck...frozen at a point of choice with your hand out trying to stop the river...while all the while the life you are yearning for flows right by, whispering your name in unabashed invites.

Now, I know you do not want that...so move. Shake it up... Get jiggy with it... pump up the jams...get down...

When you move, dance, your cells rejoice. Old debris is loosened up and the fluids flow, pushing out any form of resistance (which is actually, potential dis-ease.) Your chakras balance and your energetic bodies fluff off the debris and attachments. In other words, you clean out and get a new start in the next moment. Dance your decisions. Dance your wounds. Dance your sorrow. Dance your what-ifs. Dance your dreams. Dance your truth. Just...dance.

These songs are invitations. They contain messages that repeat. The more you dance them the more quickly they take seed and infuse a new, aligned truth into your precious and tender viscera. 

Follow the beat of the songs. Find the one(s) that speak to your body now. Do a stomp dance. Connect to the Earth. Make an arm dance that pulls it in from the heavens. Make up an exotic hip dance. How about the elbow dance? The nose dance? The eyebrow dance? You get it. Bring the body parts that don't get acknowledged into the spotlight and let them shine.

Let your mind and body drift back to events of the past. Dance the hurts, the wounds, the unexpressed. Let  your voice sing along with the dance or make it accompany with utterances of all kinds and all pitches. Dance the root chakra clean? Shake loose the sacral debris. Belly dance and reclaim your power. Make each step deliberate and forceful. Dance from the heart. Open up. Express. Be willing to be spontaneous. Throw away judgement. Get to know your body again. Dance away the spots of pain. Invite in Celestial partners.  
You simply have got to move. Sure there may be old messages about your two left feet, your clumsiness, your lack of rhythm. So how long do you let those messages rob you of expression, of joy, of passion?! Break through them. To find your pulse and your rhythm you have to dance . Once you have cleared your inner field you will most likely lock into the pocket of the music and land squarely on the beat. You must work through the cobwebs of messages that pepper your inner being. They can be danced out...wake up your spirit and let the cosmos flow through you, using your body when you surrender to the conga beat...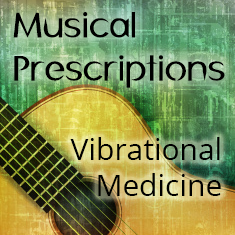 My music has all been thoughtfully created to serve intentional vibrational frequencies. As all is vibration, it follows that specific vibrations can serve specific purposes. The body is made up of atoms, molecules, cells, tissues, organs, and systems all vibrating at certain frequencies that create form, function, and degree of alignment. When energy flow is restricted by the moments of living then vibrational frequencies change, usually diminishing. The restrictions create blockages which can create conditions that demand conscious attention for the purpose of clearing to return to the state of balance.
I write with vibrational intention to create results by resonating with the cells to stimulate them to realign. By choosing song keys that focus on the chakras, I am sending like frequencies to a place that holds the energetic remnants of the blockages. By further aligning rhythm, melody, harmony, and lyric, I provide a powerful medicine to invite and escort the body's return to wholeness.
Each song is a specific tool that will address an energetic frequency. In a sense, it is an energetic musical prescription created to heal. By gathering like intentioned songs into a collection it creates a powerful resource to assist you in reawakening and changing the forms of your life.
The Musical Prescription Sets are a complete immersion in the theme behind it. Listening to the songs regularly is powerful medicine. Singing along with them is the completion of a circle of intentional healing that will eventually replace systemic thoughts and behavioral patterns that contributed to the condition. Reclaiming health, balance, and center is a conscious choice that requires action. This music is the perfect companion for your reclamation project that will bring you home to You.
Look for the Musical Prescription Logo above for recordings that follow the principles of Sound Alchemy.
Write a Review of Dance Your Spirit CD THEME: MOVEMENT
01 My Spirit Is Beautiful

02 The More I Love Myself

03 Roll Me Over Spirit

04 Too Much Talking

05 Spirit That I Am

06 I Pull It Down

07 Its Possible

08 Lovin This Life

09 Wake Up My Spirit