You are talented by design. There are so many elements in each you that have not been recognized, affirmed, or claimed. Based on a book by Inner Child work pioneer, Lucia Cappachione, these songs put you on the path of recognizing your misplaced talents to begin to refine and manifest the work you are here to do. If you are looking to find your life's work or get clear on your purpose then let these songs be your companion on that journey.
Click the SAMPLES tab above to listen to 30 sec samples of each song in MP3 format at 128mHz quality
Lyrics can be accessed with the song.
Click a title below to learn the story behind the song, to get lyrics, hear a song sample, and purchase the song.
SONG TITLES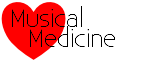 Find out below how this recording can positively impact your vibration, health, and spirit
Never mind that most of humanity have become worker bees, seduced by the notion of the better life. That is such a Piscean tenet that has served to distract and diminish out true awareness for several thousand years and a host of incarnations. Thus is a new day and a new dawning of the Age of Aquarius...

In this new time our work becomes our fulfillment, the things we do to first reactivate our inner knowing of the Truth of Our Being. The abundance follows in unexpected ways as a result of simply doing that which we came to do...consciously remember. We end up doing the work which calls us, inspires us, and raises our vibration. It brings us joy and a deep sense of accomplishment, success, and worthiness. 

And just how can we do this? Like all of these themes, the real change starts with entertaining the possibility that things are different than they seem...than we have been told. Opening to this activates the awareness that starts to focus on different elements within our moments. The new awareness stirs the pot and causes the release of anything aligned or contained in the misinformation that has been previously delivered.

We soon realize that everything we have done, every sklill learned, every accomplished, has been a journey to deliver you to this moment...this moment where the assemblage of all your talents,learnings, understandings, life experiences, combines to deliver one phase of your life's work.

Now, please, do not yet, quit your day job, as they say. Begin to develop your awareness of your skills, all of them. Reflect on your journey, all of its elements, the good, the not so good. There are consistent message contained in your journey thus far. They will start to deliver to you the bigger picture, the unseen. In this growing vision there lies the new work to come. Begin to flesh it out. It will come.At some point you will grasp it and know exactly what to do with it. 

Start the journey. Listen to the songs...every one of them as a collection at first. Then do the 7 times in a row with each. Let them stir you without even paying attention. The stirring will activate the inner messages and guidance that has waited oh so long for you to turn your focus inward. The message will give birth to the form with the next step set before you. What you then do is take the next step with the vision and see what happens. Adjust and alter the journey. Choose what is next...take that step. You get it. Build the momentum that then becomes the energetic magnet that brings forth the forms and the players and the process. The way is forming...when you claim it, it will serv e to deliver your intentions in a way that makes sense. Walk with it and put it into motion. Then...you quit your day job. Let your truth be told...
1.    
Living in You
2.    
Work
3.    
If the Truth Be Told
4.    
Puttin' My Talent to Work
5.    
The Talent with the Need
6.    
What Is My Heart's Desire Today?
7.    
These Are Good Times
8.    
Follow My Heart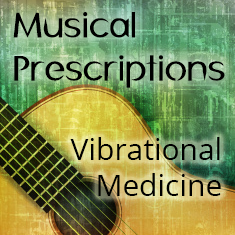 My music has all been thoughtfully created to serve intentional vibrational frequencies. As all is vibration, it follows that specific vibrations can serve specific purposes. The body is made up of atoms, molecules, cells, tissues, organs, and systems all vibrating at certain frequencies that create form, function, and degree of alignment. When energy flow is restricted by the moments of living then vibrational frequencies change, usually diminishing. The restrictions create blockages which can create conditions that demand conscious attention for the purpose of clearing to return to the state of balance.
I write with vibrational intention to create results by resonating with the cells to stimulate them to realign. By choosing song keys that focus on the chakras, I am sending like frequencies to a place that holds the energetic remnants of the blockages. By further aligning rhythm, melody, harmony, and lyric, I provide a powerful medicine to invite and escort the body's return to wholeness.
Each song is a specific tool that will address an energetic frequency. In a sense, it is an energetic musical prescription created to heal. By gathering like intentioned songs into a collection it creates a powerful resource to assist you in reawakening and changing the forms of your life.
The Musical Prescription Sets are a complete immersion in the theme behind it. Listening to the songs regularly is powerful medicine. Singing along with them is the completion of a circle of intentional healing that will eventually replace systemic thoughts and behavioral patterns that contributed to the condition. Reclaiming health, balance, and center is a conscious choice that requires action. This music is the perfect companion for your reclamation project that will bring you home to You.
Look for the Musical Prescription Logo above for recordings that follow the principles of Sound Alchemy.
Meta Tags
Puttin' My talent to Work CD, music to activate your latent talents,
Meta tags for use with this product.
Write a Review of Puttin' My Talent to Work CD THEME: WORK
01 Living In You

02 Work

03 If The Truth Be Told

04 Puttin My Talent To Work

05 Talent With The Need

06 What Is My Heart's Desire

07 These Are Good Times

08 Follow My Heart